We are pleased to announce for next week a mini-symposium with two seminars on optical forces given by members of the PhD jury of Gabriel Schnoering:
Prof. Mikael KALL, from the Department of Physics, Chalmers University of Technology,Göteborg, Sweden, on Optically driven plasmonic nanorotors
and Prof. Romain QUIDANT from ICFO – The Institute of Photonic Sciences, Barcelona, Spain, on Nano-optomechanics with an optically levitated nanoparticle
This mini-symposium will take place in the conference room of ISIS, on Wednesday 21th of September at 3pm.
Then the next day, on Thursday 22. at 9.30am, Gabriel will defend his PhD thesis entitled  On the Brownian dynamics of a particle in a bistable optical trap. This work has been done under the supervision of Dr. Cyriaque Genet and Prof. T.W. Ebbesen.  A small reception will then follow at the 6th floor of ISIS.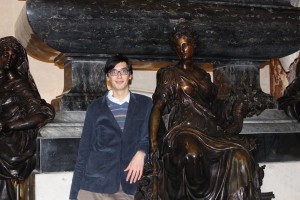 May the (optical) force be with him…