Yesterday, October 10, the extension of ISIS, called ISIS-2, has been officially inaugurated. It will welcome 2 senior labs, 3 juniors labs and industrial antennas. Moreover, it will also host a datacenter of the University and the two foundations, Fondation Université de Strasbourg and Fondation pour la Recherche en Chimie
A bottle alsacian wine has been sent and broken against the front of the new building, like for the launching of a new boat on the sea, see the little video taken by Artur Cieselski from Paolo Samori's group.
You can find an article (in french) on the University website and more pictures on the social networks of the University. Here is also a video (in french) taken by the local TV.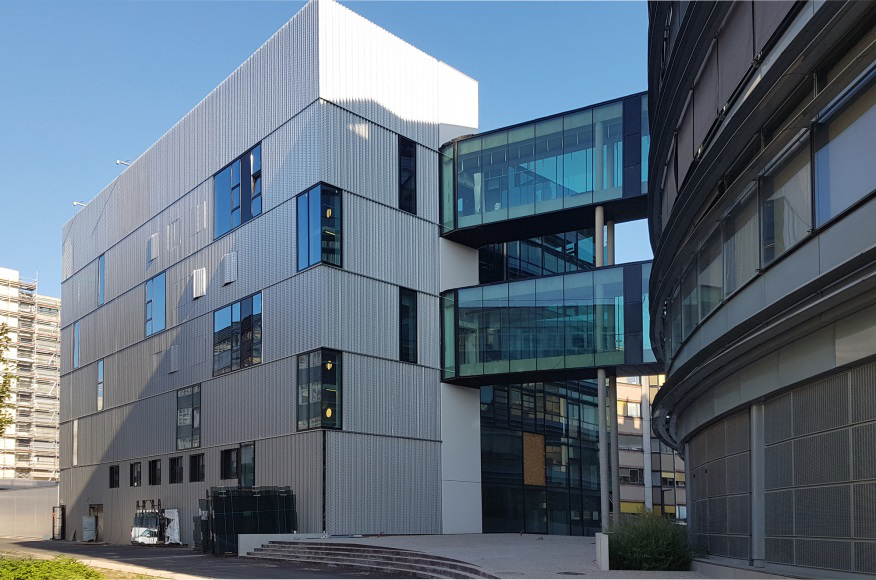 Source : Isis-inauguration_DP_VF